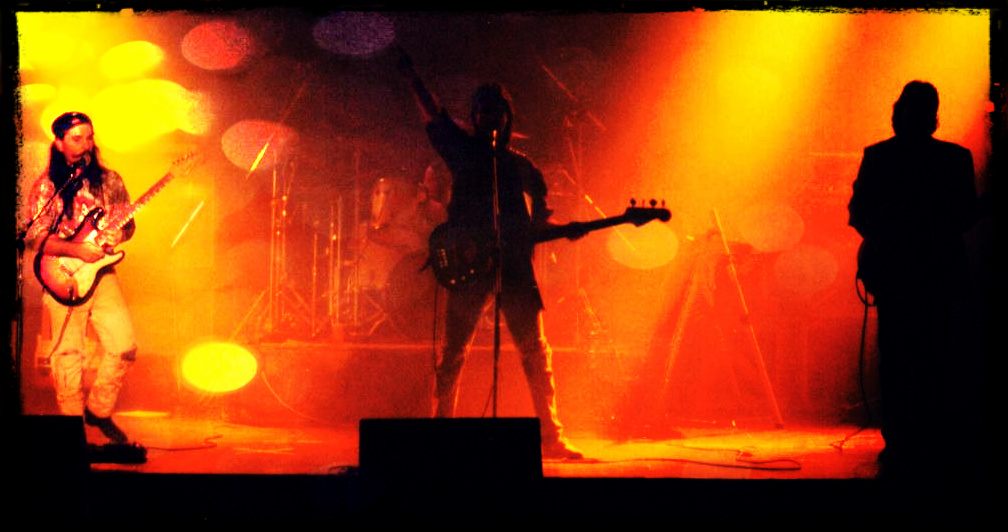 "Wow, just the memory is so sweet and beautiful!
Do you know that I cherished all the time I spent at One Way Inn?
As a young 17-year-old lonely boy, I always looked forward to your love, caring and friendliness.
The 'atmosphere', people chatting, musicians tuning their instruments, pillows all over the ground, the presence of a loving Jesus, security and a place to go where you would always be welcome.
Don't forget I fell in love with Jesus through One Way Inn!"
This letter, received before the One Way Inn / Daniel Band Reunion on the weekend of November 20-22, 1992, flooded my mind once again with 20 years of memories!
On September 15, 1972, the One Way Inn Coffee House opened in the church basement with the motto "A Place To Meet Friends".
It still amazes me that thousands of people attended over those 20 years. Every Friday night had live music, donuts, coffee and pop and LOTS OF PEOPLE.
In the midst of the many new faces came the members of The Daniel Band!
With five "Straight Ahead Rock, Straight Ahead Message" albums and one rock video, they performed before audiences acrossNorth America.
Who would have ever dreamt of the impact of One Way Inn and The Daniel Band?
However, God had plans that were far beyond our imagination!
This was the reason for theReunionweekend — a time of celebration, praise and testimony of all that God has done!
I know it is an understatement, but it was a wailin' night with the Daniel Band on Saturday for those of you who had never seen the band live.
I'm sure they rocked your socks right off!
As usual the guys were true to their commitment to honour God in all that they do.
The message of God's love and forgiveness was clearly presented amidst the fog, flash pots and the energetic sound and light show.
Definitely a night to remember!
I can still hear the music ringing in my ears!
Dean Westacott, OWI Youth Leader and Founding Member