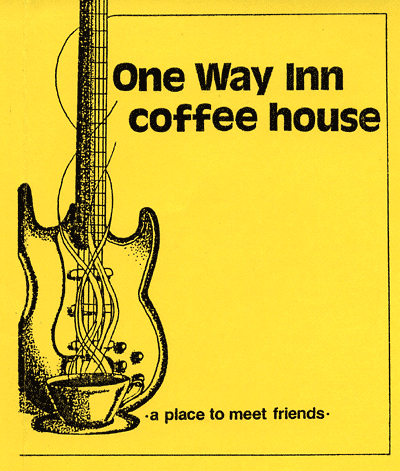 In 1972 a small group of people at Bendale Bible Chapel saw the opportunity to adopt a revolutionary idea: to fill a need in the lives of teens by providing a venue for concerts and dialogue.
They named this project One Way Inn Coffee House.
This was a radical departure from the tried and true concepts of ministering to teens that the church had previously held.
It surpassed everyone's expectations.
In the early days of One Way Inn hundreds of young people attended the free concerts at Coffee House and many lives were changed.
As a result, Coffee House also fostered the development of a number of bands and musicians, the most prominent of which was the Daniel Band.
Today, One Way Inn is a dynamic and highly successful model of integrated youth ministry with dialogue and caring for teens still at its core.  In this, One Way Inn's 40th year of ministry, we are as committed as ever to serving God by serving the youth of the Scarborough community.